Bulk Pricing for Diseased Tree Removal

The pool will be closing for the season at the end of the day on Sunday, September 18 at 8:00 p.m. See you next summer!
All residents and their guests are invited to the Annual Har-Ber Meadows Fireworks Show at Crumpacker Park on July 4th. The Har-Ber Meadows Veteran Group has scheduled games for all ages beginning at 7:30 p.m. and a Flag raising ceremony at 8:45 p.m. Riverside Fireworks will start the firework show shortly after 9 p.m.  Fitz's Snoballs will be present again this year before and during the event.
Please Note:
Beginning the day of the event, you will notice that the shooting area will begin to be blocked off with caution tape.  We are also required to shut down parts of the streets with traffic cones to clear the area of traffic and parked vehicles.  If your vehicle is normally in this area, please move it out of the barricaded area. The entrance to Wells Circle will be closed during the fireworks show.  Please coordinate your travel and visitors for this short period of time. These are mandatory code requirements and insurance requirements for the event and the show cannot operate unless these conditions are met.  In addition, if any person enters the shooting area, the program will be shut down immediately and will not resume.  Please do not enter the shooting area.  This area will be marked off and clearly defined.
We look forward to seeing you there!!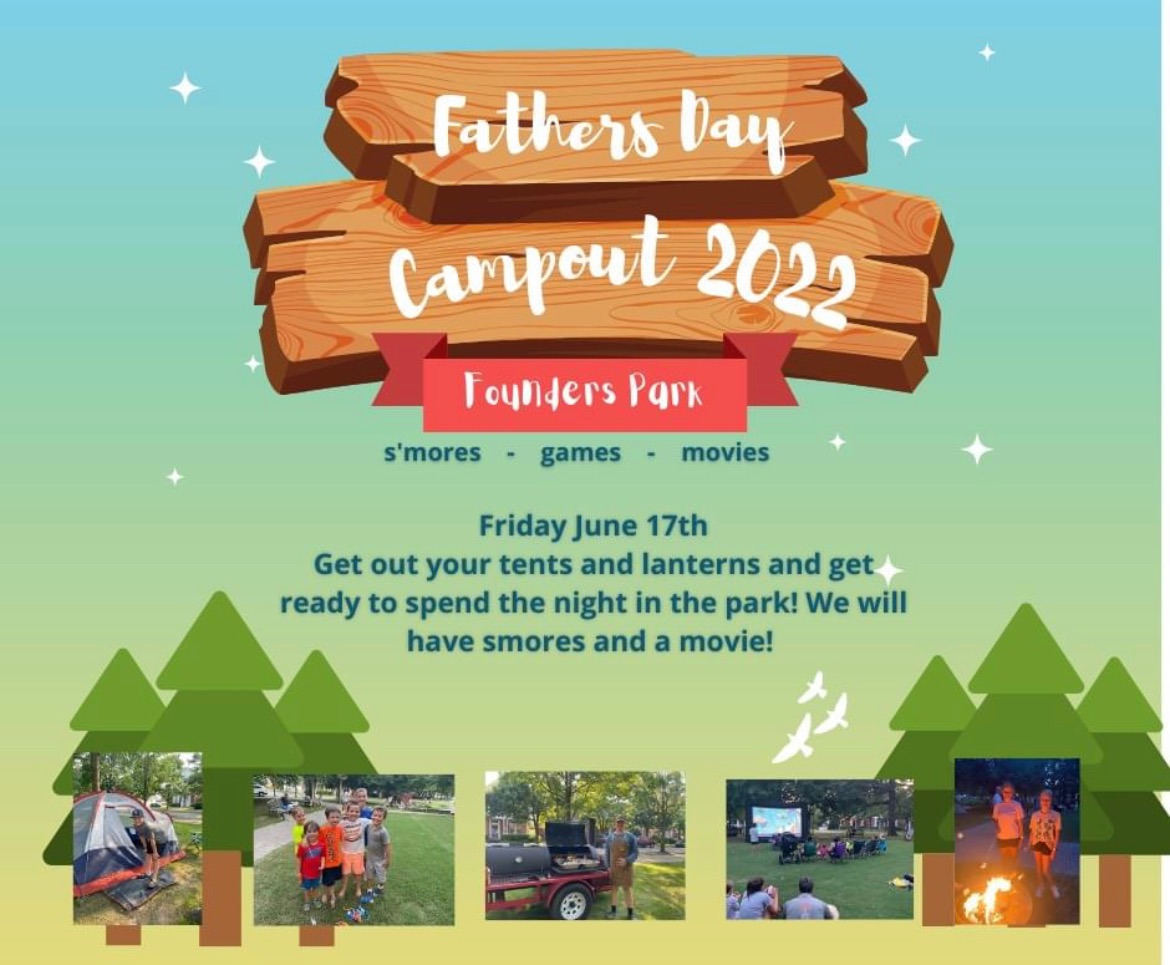 What is the best way to celebrate Father's Day in Har-ber Meadows? It is the annual Fathers Day Campout! It will be Friday June 17th in Founders Park. Please email mporbeck@yahoo.com or text if you have any concerns or questions 501-231-4599.
If you have not participated in this before or you are new, you can set up a tent on Friday the 17th and we will have a few portable firepits for smores. There will be a movie as well thanks to Chad Ryan Blevins. We will provide the smores and maybe a few other fun treats!
The following candidates have been elected to the Har-Ber POA Board of Directors.
Position 1 Scot Jeffus
Position 2 Robert Stephenson
Position 6 Mark Towery
Position 7 Lance Eads
Many thanks to all the candidates and members who took part in this year's election!

The pool will be closing for the season on Saturday, September 11 at 8:00 PM. See you next summer!
Dear Har-Ber Meadows Residents,
Please help in addressing the following covenant and safety concerns. Thank you for your help in keeping our neighborhood looking safe and beautiful!
Landscape

The freeze this spring was harsh on landscaping throughout Har-Ber Meadows. Many residents have replaced dead trees, plants and shrubs. If you have not done so, please address this as soon as possible.

ARC Application Instructions: Go to www.harbermeadows.org. Click the Applications Link/Architectural Review Committee Application. Follow the instructions and your application will be emailed to the ARC Committee members for approval. You will receive communication from the committee via email.

Fences

Many of our wooden fences are in need of repair. Wood fences require maintenance to preserve them. Wood fence maintenance requires board and frame repair, clean and seal or stain from time to time to keep them looking good and to protect the wood from cracking, warping, or bowing caused by UV rays and weather. Wood fence maintenance will help preservation and is a covenant requirement.

Golf Carts

Recently, there have been multiple accounts of young children driving golf carts on the streets and sidewalks that have had near misses with vehicles. Police will be patrolling in hopes to prevent an accident.
Har-Ber Meadows is a great community because of the residents. Enjoy the remainder of summer!
Warmest Regards,
Har-Ber Meadows POA