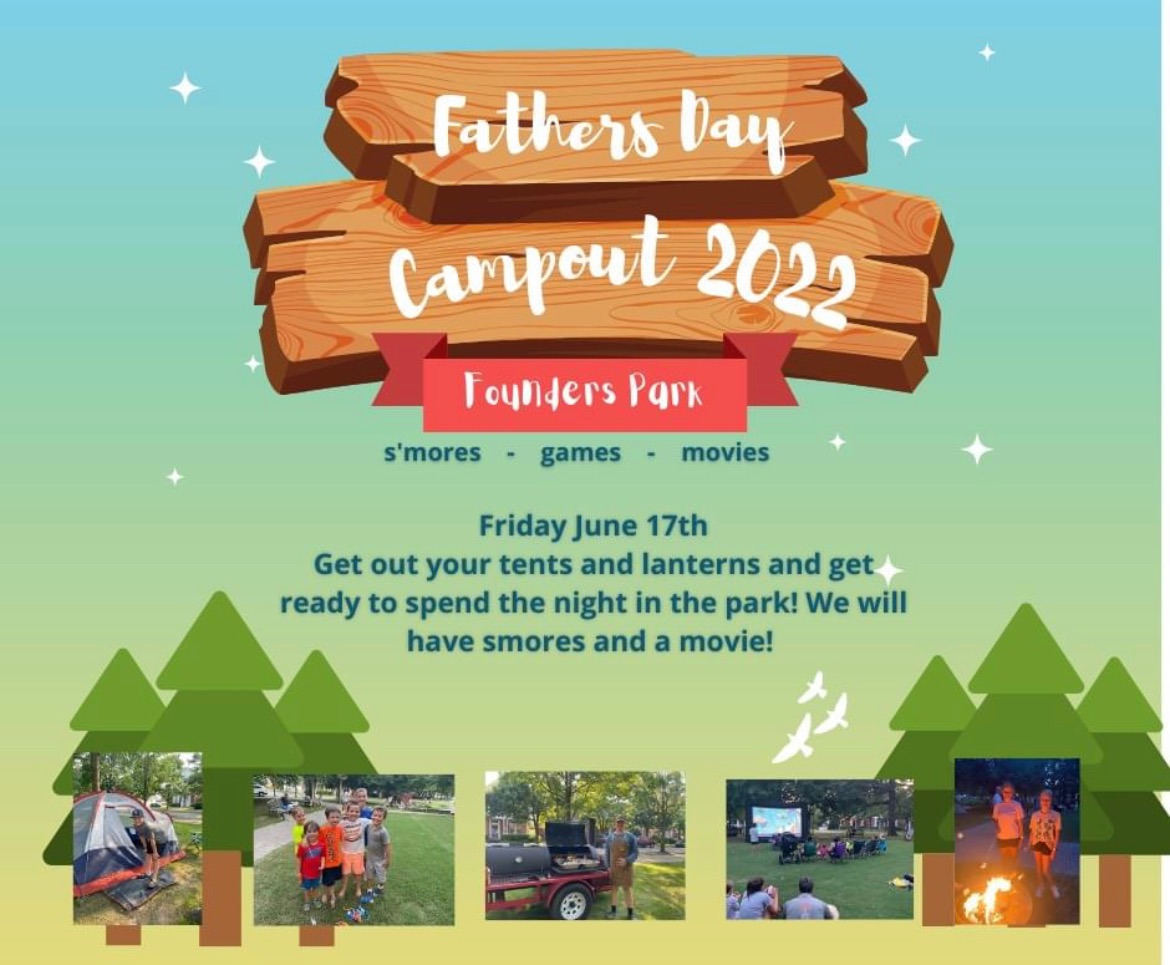 What is the best way to celebrate Father's Day in Har-ber Meadows? It is the annual Fathers Day Campout! It will be Friday June 17th in Founders Park. Please email mporbeck@yahoo.com or text if you have any concerns or questions 501-231-4599.
If you have not participated in this before or you are new, you can set up a tent on Friday the 17th and we will have a few portable firepits for smores. There will be a movie as well thanks to Chad Ryan Blevins. We will provide the smores and maybe a few other fun treats!
We are happy to announce the Har-Ber Meadows Property Owners' Association's Annual Meeting will be held on Monday evening, May 16, 2022, in Founders Park!
Signature Bank will again host a "cook-out" with hamburgers, hotdogs, and all the fixings from 5:00 until 7:00. They will provide tables, chairs, yard games, inflatable, and a P.A. system. Stop by Signature Bank anytime and be sure to let them know you are a Har-Ber Meadows resident. Other local businesses may participate and/or provide drawing prizes. We are fortunate to have these local sponsors who are committed to our community, and we urge you to express your appreciation to them.
An election will be held to fill four Board of Director positions. If you are interested in serving, please fill out the candidate "Make a Difference" form on the main page of the website located below community news. Forms are due by April 22. A list of nominees will be posted on the website at least 10 days before the meeting.
The meeting will begin at approximately 6:00 with the agenda consisting of an introduction, highlights of 2021 and a drawing for prizes. If you will be unable to attend the annual meeting and wish to vote by proxy, please contact the POA at john.d@managementiiillc.com to obtain a voting proxy.
Guest pool passes will be available at the meeting for property owners who are in good standing (having paid at least half of their annual dues). For your convenience, payments will be accepted at the annual meeting or may be mailed to 6750 Tall Oaks Loop North, Springdale, AR 72762. Those who have paid at least half their dues will have immediate access to the pool when it opens. After June 15 only those who have paid in full will be able to access the pool. All pool forms can be found at quicklinks/pool forms on the website.
For tenants to use the pool, property owners must be in good standing and must furnish the names of current tenants each year to the POA at john.d@managementiiillc.com. Names need to be submitted prior to accessing the pool.
Fishing in our lakes is limited to residents and their accompanying guests. To help know someone fishing is a resident, and not trespassing, the Board provides digital QR Code fishing permits that can be printed and attached to the back of a hat, shirt or jacket while fishing. Apply for permits at quicklinks/fishing permits on the website.
The Har-Ber Ducks Swim Team instructors will be available with information and sign-up forms.
We look forward to visiting with our neighbors at the annual meeting. Regular business board meetings are held throughout the year. Meeting dates are on the website calendar and members are always welcome to attend.
In the event of rain, you can vote at Signature Bank and pick up packaged meals.
Respectfully,
The Har-Ber Meadows Property Owners' Association Board of Directors
Dear Har-Ber Meadows Residents,
Please help in addressing the following covenant and safety concerns. Thank you for your help in keeping our neighborhood looking safe and beautiful!
Landscape

The freeze this spring was harsh on landscaping throughout Har-Ber Meadows. Many residents have replaced dead trees, plants and shrubs. If you have not done so, please address this as soon as possible.

ARC Application Instructions: Go to www.harbermeadows.org. Click the Applications Link/Architectural Review Committee Application. Follow the instructions and your application will be emailed to the ARC Committee members for approval. You will receive communication from the committee via email.

Fences

Many of our wooden fences are in need of repair. Wood fences require maintenance to preserve them. Wood fence maintenance requires board and frame repair, clean and seal or stain from time to time to keep them looking good and to protect the wood from cracking, warping, or bowing caused by UV rays and weather. Wood fence maintenance will help preservation and is a covenant requirement.

Golf Carts

Recently, there have been multiple accounts of young children driving golf carts on the streets and sidewalks that have had near misses with vehicles. Police will be patrolling in hopes to prevent an accident.
Har-Ber Meadows is a great community because of the residents. Enjoy the remainder of summer!
Warmest Regards,
Har-Ber Meadows POA
Dear Residents of Har-Ber Meadows,
We hope this finds you doing well and staying safe! As we are coming into Springtime, the POA Board thinks it is essential to send out an update to help keep our residents appraised of what is going on in our neighborhood. This past year has been unlike any other in our lives, but Har-Ber Meadows continues to remain strong.
Some of the achievements which occurred in the past year include the following.
Biologist lake survey completed
207 fish habitats installed in lakes to help the growth and health of fish
Founder's Park bridge railing replacement
Park equipment installed, including new benches and tables
Brick paver repair
Renovation of a new entrance sign
New fencing installed
Botanical garden installation
Crump Packer Park hammock poles installed
Pool House water fountains replaced
Front entry fountain replaced and upgraded
Planted 19 new trees in various common area locations
This is just a small list of items that were approved and completed by the Board this last year. As we continue into 2021, we will send out additional updates to our residents to let you know of items being considered and accomplished by the Board.
We are currently working on some new items relating to improving the Har-Ber Meadows website. We have added an SMS text message system through our website. Residents can subscribe to receive neighborhood and event announcements as well as emergency alerts straight to their cell phones. To subscribe, you can find a link on the Resident's Dashboard or if you are logged into the website you can find a direct link here. We recently put this system to good use when we sent out an emergency alert to subscribed residents concerning a vicious dog that had attacked a resident that was on the loose. We would encourage all residents to sign up for this feature because we know not all residents receive timely messages via email. 
We are also developing a library of topics that will be perpetually added to and updated. We are calling this a knowledge base, which consists of a central place to search links to neighborhood-related information, documents, and answers to frequently asked questions all in one place. When logged in to the website, this feature will appear as a top menu link for residents to quickly find answers to common questions. This feature is not yet available but is expected to go live soon. We will to introduce topics slowly over time, with a few topics being added each month. The idea is to develop a comprehensive resource for our residents over time. So please be patient as the knowledge base expands. Additionally, if you have any ideas or improvements to the information provided, there will a link to communicate your ideas or comments to the Har-Ber Meadows Communications Committee. Currently, content is being developed for topics related to the architectural review committee, pool, lakes/ponds, reservation system, waste management, and trees.
We continue to plan for our annual Har-Ber Meadows meeting, which will take place in May. However, since we are still under the cloud of COVID, this process will be different. We will continue to work with state guidelines, our neighborhood businesses, and sponsors in hopes of providing a safe environment for all to participate. We will have two Board positions open this year, and for those who are interested in serving, we suggest filling out a Board Position Candidate Application for consideration. You must be logged into the website to fill out the application. A link can also be found from the Resident's Dashboard.
We want to say thank you to all our residents for helping to keep Har-Ber Meadows the greatest place to live in Springdale, and we hope to see each of you soon at our annual meeting.
The Har-Ber Ducks is a developmental swim team for the Har-Ber Meadows community and surrounding area. Ages 5-18 are welcome to participate. The program's goal is to teach swimmers competitive swimming skills in a low-pressure environment. Practices will be held at the Har-Ber Meadows pool and begin June 2. Time and location of dual meets will be announced on May 15. See attached flyer for more information.
Register online at https://www.teamunify.com/team/arracah/page/swim-school-registration
For additional information on the Har-Ber Ducks, please contact John Moseley at John@AquaHawgs.org.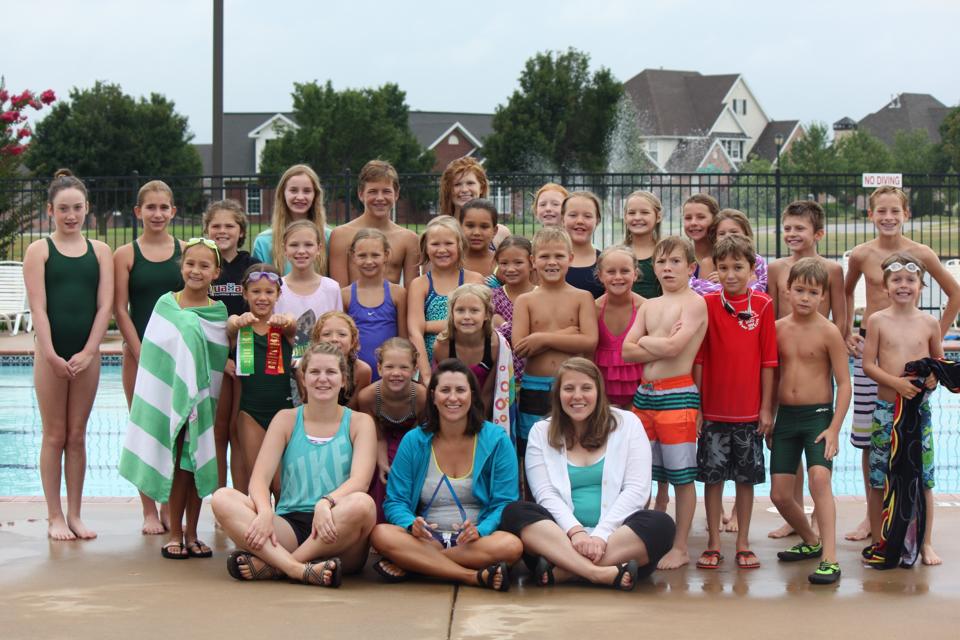 We are looking for residents wishing to volunteer their time serving as a board member on the Har-Ber Meadow's Property Association Board of Directors. Board members will learn more about how our association functions and get a chance to have input on our great neighborhood's direction. By accepting a position, board members will be expected to attend monthly meetings, which usually run around two to three hours. Although not mandatory, additional time is needed to communicate with other board members and to serve on any committees of interest. Board members may be nominated or elected to perform additional duties with roles such as president or secretary.
We will be holding elections for two positions at our annual meeting in May. The format for these elections will be modified due to Covid-19 safety precautions. Additional details concerning this meeting will be released soon. We are still working out the details.
If you are interested in running for a position, please fill out the Candidate Form. You must be logged in to fill out this form.
In seasons past, residents of Har-Ber Meadows would sing Christmas Carols throughout the neighborhood. For 2020, COVID-19 has changed that, but not our spirit. Please enjoy this Christmas performance of Silent Night from last Monday night on Bernice's porch in Har-Ber Meadows. In the spirit of Bernice Young Jones (1905-2003), we thank you.
About the performers:
Vocalist Charity Ford has been singing since the first grade and served on the CLC (Christian Life Cathedral) Praise Team since 2008. Her family has lived in Har-Ber since 2015, married for 15 years, and has 2 boys (11 and 6 years old).
Tenor Sax Ryan Yumang is a 17-year-old junior at Har-Ber High School and a member of the Wildcat Band. He has been playing the saxophone for four years. "I love and appreciate all of the styles of music, especially Jazz. I have developed a love for the music, and that fuels my desire for more music. I've lived in Springdale for as long as I can remember, and am looking to perform as much as I can to gain experience."
The POA has engaged with Comprehensive Botanical Services to begin work on a meadow restoration project within Har-Ber Meadows. The location of this project is east of Ireland St., south of Har-Ber Ave. and north of Allie Frances Ave. It will encompass roughly four acres of green space that is currently turf grass.
This will be a multi-year project that will include several phases. The first phase is to remove invasive species of plants along both sides of the creek bed, including Bush Honeysuckle and Chinese Privet. The next phase will be the removal of the turf grass which will be an ongoing project throughout the rest of the year. After all of the turfgrass is removed, the area will be seeded with native grasses and wildflowers. Gradually, as the plants grow, spread and reseed themselves, we will be left with a low-maintenance meadow. We are also planning on planting more trees and shrubs along the creek, extending the "green zone" by about 30 feet.
In addition to the botanical changes, we have also installed several bluebird houses and we are looking at potentially adding bat boxes and martin houses as well. And, there will be a walking path so that residents can access the area.
There are numerous financial and environmental benefits to doing this project.
Turning this area into a wildflower meadow means that the POA will no longer need to pay for mowing.
Native grasses, plants, shrubs do a better job of filtering runoff water which helps clean the local watershed.
Creation of habitat and food sources for pollinators: Bees, Butterflies, Hummingbirds, etc.
Additional seed and insect sources will attract songbirds to the neighborhood.
We have been consulting with the Illinois River Watershed Partnership and the NWA Master Naturalists and we are confident that we have a good plan in place that will be a beautiful addition to Har-Ber Meadows.
Dear Property Owners,
We have an issue with property owners making changes to their property without going through the correct steps of filling out the online Architectural Review Committee (ARC) form requesting approval. Several property owners have made changes without seeking permission from the Har-ber Meadows ARC.
The correct process to make a change for your property or landscaping is to fill out an application online and receive approval for that change in writing from the ARC before actual construction or alterations are made. This approval is needed for any change on the exterior of your home or yard.
Some but not all items that require approval are
Additions to the House
Painting of the Exterior
Roof Replacements
Pergolas
Landscaping Modifications
Tree Removal
New Driveway or Patio
When in doubt, please fill out the application.
The ARC meets the 2nd and 4th Monday of each month and will review the application and either approve or disapprove or ask for additional information before voting on the application. The process works and has aided in keeping property values high in the neighborhood.
Because of the number of violations (making changes without gaining approval), the Har-ber POA passed a recommendation at the July meeting that future violations by property owners will incur a $500.00 fine and the very real possibility of having to remove the unapproved change from their property at their cost. If the property owner ignores the fine, a lien will be placed on their property by the POA attorney for the fine and interest until paid
The process for approval for Architectural changes is in the covenants of the Har-ber subdivision and is nothing new. We have had a rash of unapproved changes, and it has to stop.
The fines go into place on September 1st, 2019. Please give this your attention and follow the rules.
Please get on board and help us help you by completing an Architectural Review Committee Application if you plan on making changes to your property.
Best Regards
Duane Rhodes
Har-ber Meadows POA & Har-Ber Meadows ARC Committee
President
Har-Ber Meadows is known for beautiful trees. The street and common area trees of Har-Ber Meadows are one of the distinguishing amenities that differentiate our neighborhood from others in Northwest Arkansas.
If you have removed a tree for any reason; that tree needs to be replaced now that we are coming to the fall planting season. This is required by Har-Ber Meadows Protective Covenants and Builders Guide.
Sharum's Nursery has offered to give all Har-Ber Meadows residents a 20% discount on all tree orders. Contact Jacob at (479) 361-9180 to take advantage of this generous offer.
If you would like to hire planting service, Custom Lawn Care NWA plants the POA Common Area trees each year to POA planting specifications. Please contact Daryl Ottaviano at (479) 200-4449 to inquire about his services.
For the Arkansas State Arborist recommended street tree species and planting specifications, please email managementiiillc@cox.net
If you would like more information on what kind of trees can be planted (Street Trees) please see our original post on this.
Please contact the ARC if you have a diseased tree that you plan on removing before replacing. Removal of any tree needs the approval of the ARC.
Thank you in advance for your attention to this matter.