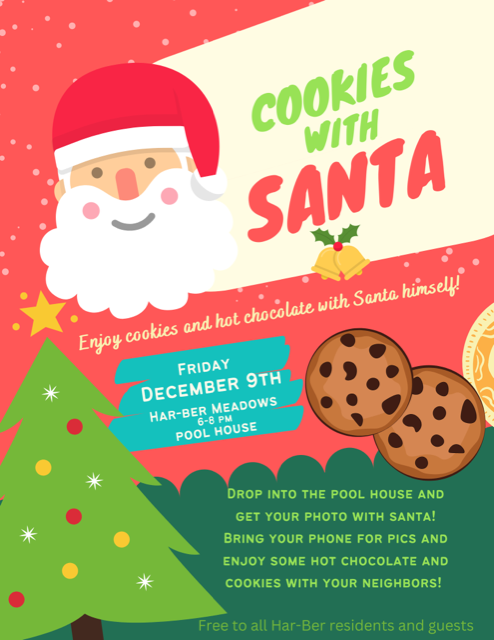 Bulk Pricing for Diseased Tree Removal

The pool will be closing for the season at the end of the day on Sunday, September 18 at 8:00 p.m. See you next summer!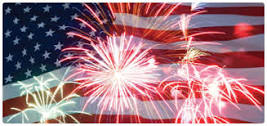 All residents and their guests are invited to the Annual Har-Ber Meadows Fireworks Show at Crumpacker Park on July 4th. The Har-Ber Meadows Veteran Group has scheduled games for all ages beginning at 7:30 p.m. and a Flag raising ceremony at 8:45 p.m. Riverside Fireworks will start the firework show shortly after 9 p.m.  Fitz's Snoballs will be present again this year before and during the event.
Please Note:
Beginning the day of the event, you will notice that the shooting area will begin to be blocked off with caution tape.  We are also required to shut down parts of the streets with traffic cones to clear the area of traffic and parked vehicles.  If your vehicle is normally in this area, please move it out of the barricaded area. The entrance to Wells Circle will be closed during the fireworks show.  Please coordinate your travel and visitors for this short period of time. These are mandatory code requirements and insurance requirements for the event and the show cannot operate unless these conditions are met.  In addition, if any person enters the shooting area, the program will be shut down immediately and will not resume.  Please do not enter the shooting area.  This area will be marked off and clearly defined.
We look forward to seeing you there!!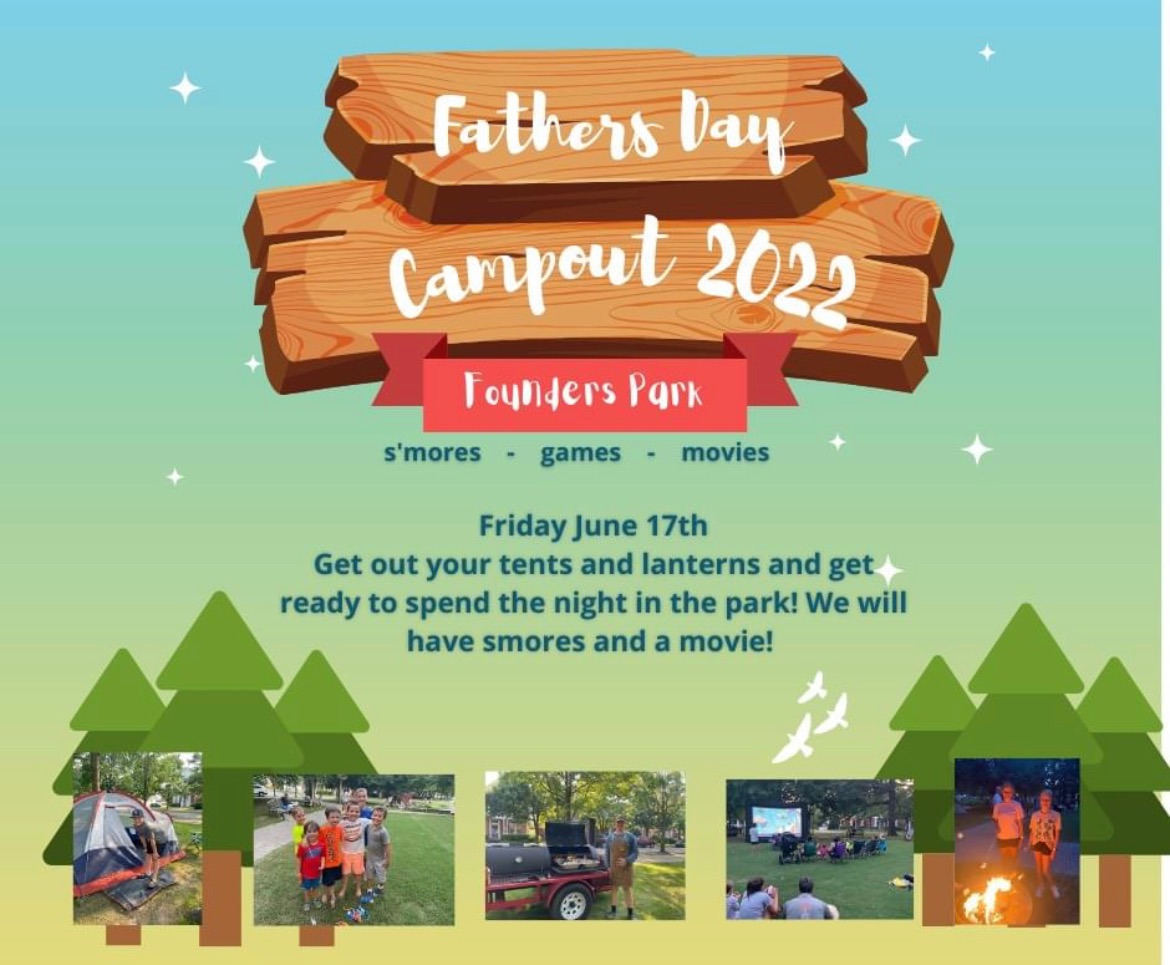 What is the best way to celebrate Father's Day in Har-ber Meadows? It is the annual Fathers Day Campout! It will be Friday June 17th in Founders Park. Please email mporbeck@yahoo.com or text if you have any concerns or questions 501-231-4599.
If you have not participated in this before or you are new, you can set up a tent on Friday the 17th and we will have a few portable firepits for smores. There will be a movie as well thanks to Chad Ryan Blevins. We will provide the smores and maybe a few other fun treats!
The following candidates have been elected to the Har-Ber POA Board of Directors.
Position 1 Scot Jeffus
Position 2 Robert Stephenson
Position 6 Mark Towery
Position 7 Lance Eads
Many thanks to all the candidates and members who took part in this year's election!
An election will be held to fill four Board of Director positions. The following candidates are running for the following positions. Candidate bios included below.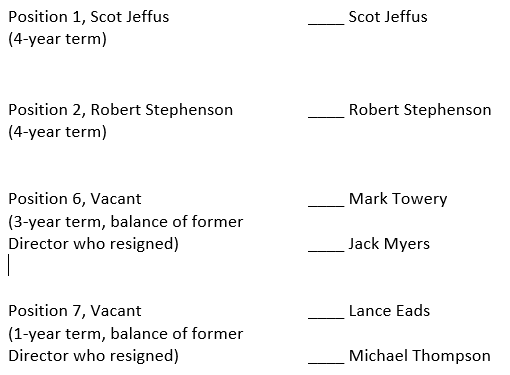 We are happy to announce the Har-Ber Meadows Property Owners' Association's Annual Meeting will be held on Monday evening, May 16, 2022, in Founders Park!
Signature Bank will again host a "cook-out" with hamburgers, hotdogs, and all the fixings from 5:00 until 7:00. They will provide tables, chairs, yard games, inflatable, and a P.A. system. Stop by Signature Bank anytime and be sure to let them know you are a Har-Ber Meadows resident. Other local businesses may participate and/or provide drawing prizes. We are fortunate to have these local sponsors who are committed to our community, and we urge you to express your appreciation to them.
An election will be held to fill four Board of Director positions. If you are interested in serving, please fill out the candidate "Make a Difference" form on the main page of the website located below community news. Forms are due by April 22. A list of nominees will be posted on the website at least 10 days before the meeting.
The meeting will begin at approximately 6:00 with the agenda consisting of an introduction, highlights of 2021 and a drawing for prizes. If you will be unable to attend the annual meeting and wish to vote by proxy, please contact the POA at john.d@managementiiillc.com to obtain a voting proxy.
Guest pool passes will be available at the meeting for property owners who are in good standing (having paid at least half of their annual dues). For your convenience, payments will be accepted at the annual meeting or may be mailed to 6750 Tall Oaks Loop North, Springdale, AR 72762. Those who have paid at least half their dues will have immediate access to the pool when it opens. After June 15 only those who have paid in full will be able to access the pool. All pool forms can be found at quicklinks/pool forms on the website.
For tenants to use the pool, property owners must be in good standing and must furnish the names of current tenants each year to the POA at john.d@managementiiillc.com. Names need to be submitted prior to accessing the pool.
Fishing in our lakes is limited to residents and their accompanying guests. To help know someone fishing is a resident, and not trespassing, the Board provides digital QR Code fishing permits that can be printed and attached to the back of a hat, shirt or jacket while fishing. Apply for permits at quicklinks/fishing permits on the website.
The Har-Ber Ducks Swim Team instructors will be available with information and sign-up forms.
We look forward to visiting with our neighbors at the annual meeting. Regular business board meetings are held throughout the year. Meeting dates are on the website calendar and members are always welcome to attend.
In the event of rain, you can vote at Signature Bank and pick up packaged meals.
Respectfully,
The Har-Ber Meadows Property Owners' Association Board of Directors

Saturday, April 16
The Annual Har-Ber Meadows Easter Egg Hunt will be held on Saturday, April 16. Meredith Porbeck will be organizing the event again this year. Thank you Meredith! Please drop off 12 pre-filled eggs per child by 9:00 A.M. at Founder's Park. The Hunt will start at 10:00 A.M. with 3 different age categories.
Age Categories
• 0-2 years
• 3-6 years
• 7-12 years
Volunteers are needed and encouraged to help decorate, organize raffle prizes and hide Easter eggs beginning at 9:00 A.M. Breakfast will be provided for volunteers. Prizes will be donated by the Har-Ber Meadows POA and other Har-Ber Meadows commercial residents. If your company or business would like to donate pre-filled eggs or prize baskets (adult or child) please contact Meredith or Elaine Wheat at (501) 425-0143 with any questions or to volunteer. The Easter Bunny will be making an appearance for pictures and to visit the children.
Hope to see you there!