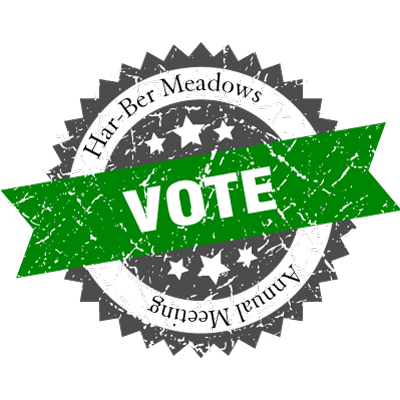 Har-Ber Meadows hosts the Har-Ber Meadows Property Owners' Association's annual meeting every May where residents vote to fill upcoming vacant board positions starting in July.
This event is usually located in Founders Park and is sponsored by many local businesses. Residents can enjoy free food and beverages, and we usually have recreational activities for the kids. Many sponsors have booths setup where residents can learn more about their products or services.
Only one vote per residence is allowed
Only one vote per residence is allowed
Only property owners can vote (Renters are prohibited from voting)
Votes are tallied at the end of the meeting
Results are published on the the Har-Ber Meadows Website
The annual meeting is usually announced in the early part of the year. Because this is coordinated with sponsors/vendors, the exact date may not be announced until 1-2 months before the event. Announcements are sent out via email and text message. You will also find this event on the events calendar when it is officially announced.