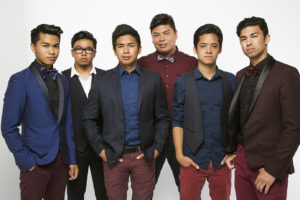 The Har-Ber High School PTSO is hosting a concert featuring The Filharmonics on Thursday, January 26, 2017 at 7:00pm in the Har-Ber
Performing Arts Center located in the Springdale Har-Ber Highschool.
The Filharmonics are an acapella group of young men appearing on Season 3 of the Sing Off and Pitch Perfect 2.
More information can be found out about them at www.thefilharmonic.com.
Tickets range from $10-20.00. For information or to purchase tickets, email harberconcert@gmail.com or check us out on Facebook at Har Ber High School PTSO.