2018 Annual Har-Ber Meadows POA Meeting
May 21, 2018 @ 6:00 pm

-

8:00 pm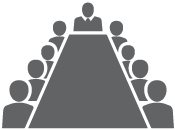 Dear Property Owner,
The Har-Ber Meadows Property Owners' Association's annual meeting will be held on Monday evening, May 21, 2018, in Founders Park. The meeting will begin at 6:00.
Signature Bank will again host a "cook-out" with hamburgers, hotdogs, and all the fixings from 5:00 until 7:00 and will provide a tent, tables, chairs, and a P.A. system.  Other local businesses will participate and/or provide drawing prizes.  We are fortunate to have these local sponsors who are committed to our community and we urge you to express your appreciation to them.
Two Board of Director positions will be vacated at the end of June.  An election to fill those positions will be held at the annual meeting.   The bios of two candidates are located on the back of this notice.  If you will be unable to attend the annual meeting and wish to vote by proxy, please contact the POA at managementiiillc@cox.net  prior to the event for instructions and to obtain a voting proxy.
Guest pool passes will be available at the meeting for property owners who are in good standing (having paid at least half of their annual dues).  For your convenience, payments will be accepted at the annual meeting or may be mailed to 6750 Tall Oaks Loop North, Springdale, AR  72762.  Those who have paid at least half their dues will have immediate access to the pool when it opens.  After June 15 only those who have paid in full will be able to access the pool.
In order for lessees to use the pool, property owners must be in good standing and must furnish the names of current lessees each year to the POA at managementiiillc@cox.net.  Names need to be submitted prior to accessing the pool.
The 2018 pink fishing permit badges will be available at the meeting.  Fishing in our lakes is limited to residents and their accompanying guests.  In order for the police to know the person fishing is a resident, and not trespassing, the Board provides different colored fishing permits each year to be attached to the back of a hat, shirt or jacket while fishing.
The Har-Ber Ducks Swim Team instructors will be available with information and sign-up forms.
We look forward to visiting with our neighbors at the annual meeting.  Regular board meetings are held on the fourth Monday of each month at 6:30 p.m. and you are always welcome to attend.
Sincerely,
The Har-Ber Meadows Property Owners' Association Board of Directors
Candidates for Open Board Positions
Rob Frits_5784 Dancing Rabbit
Rob finds true joy in helping clients succeed financially.  His personality, knowledge, and guidance combine to provide a unique experience for the client's he serves.  With more than 17 years of industry experience, Rob attributes his success to staying true to his core principles of holistic financial planning and looking after his client's financial interests with the same care and consideration he uses to manage his own.  Rob has a finance degree from the University of Arkansas Walton School of business, he holds the prestigious CERTIFIED FINANCIAL PLANNER™ designation granted by the Certified Financial Planner Board of Standards and the Certified Wealth Strategist® designation awarded by the Cannon Financial Institute.
Rob, his wife Laney, and their two children have lived in Springdale Arkansas for over 8 years.  They love the North West Arkansas area and are involved in several community and charitable organizations.  Rob enjoys rooting on his Razorback athletic teams, traveling, and an occasional round of golf.  On a free weekend, you'll likely find Rob and the whole family on a camping trip, or around town supporting their kids' events and activities.
Robert Stephenson_763 Clinton Circle
Hi, my name is Robert Stephenson and I would be honored for the privilege of serving our community. My wife Jennifer and I have been married for six years; we have two beautiful girls Caroline and Caitlyn. We purchased our dream home on Clinton circle this very February and have thoroughly enjoyed being a part of the community and building relationships with our neighbors.
I grew up in the small town of Rison Arkansas, a town of 1200 people. In that town, I learned so much about people, life, and community. I graduated from Rison High school in 2006 and enrolled at Henderson State University to play football that following August. However, when summer practices commenced I discovered that Henderson offered a professional pilot career path. I quit football before that story ever started and re-enrolled as aviation major. I excelled through my ratings and became a certified flight instructor by my junior year. I am the first, and only, in my family to graduate college; holding a Bachelors of Science in Aviation minoring in Physics.
I flew small jobs for two years before landing my dream job with Tyson Foods, Inc. in 2012. I currently serve as captain and internship coordinator for our flight department. I am blessed beyond measure for the career opportunities that have been given to me but the most important things to me are God and my family.
As someone who values my community and personal family time, I would like to volunteer myself in organizing family events and arranging community gatherings. I believe that the more we gather and live life together that stronger relationships can be formed and the result of that would be a closer-knit community of people.
Related Events