The Harber Meadow's Property Association Meeting will be held on Monday evening, May 24, 2021 in Founders Park. There will be an election to fill two Board of Director positions. Residents who are in good standing and wish to cast their vote will be able to do so in Founders Park from 6:00 P.M. to 7:00 P.M. In the event of rain, ballots will be received inside the pool house. The following residents are candidates for Monday's election.
Rob Lyall
Candidate Bio
I have lived in Harber since 2005 and currently live at 623 Clinton circle. I have served on board the last 4 years as treasurer.
Joe Dunn
Candidate Bio
Have lived in HarBer 10 years. Retired design engineer from Southwestern Bell Telephone. Served 38 years in the Army retiring as Command Sergeant Major. Former chairman of the board of Washington Water Board (6 years): 9+ years as passenger conducted on the local excursion train, Vice President American Red Cross, former Mayor of Johnson, state director of communications for Souther Baptist disaster relief. Hold Extra class ham radio license as well as a commercial radio license. 3 years as President of Board of Abilities Unlimited.
Married high school sweetheart (64 years) 2 children daughter (Doctor) son General Mgr. Steel Products. 5 grand children.
Michael Thompson
Candidate Bio
I am married to Carol for 44+ years and we have 3 sons and 7 grandchildren. We moved to Har-Ber from Waco, Texas eight months ago and live on Wells Circle. My wife and I are both retired. Some of my qualifications include:
- Retired Army Officer 22 Years active duty
- Retired Public School Teacher 2016
- City Councilman City of Groesbeck Texas (2016-2020)
- BS/MBA McNeese State University (1987)
- Army Command & General Staff College, Ft. Leavenworth (1997)
- President, Groesbeck Economic Development Corporation (2017-2020)
- Vice-Pres. Heart of Texas Council of Governments (2019-2020)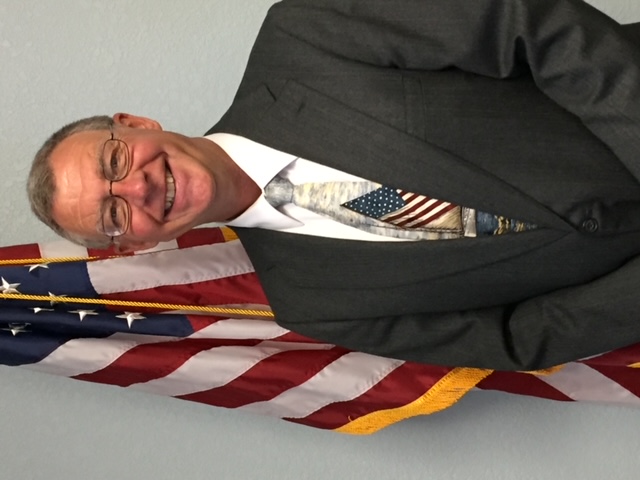 We are looking for residents wishing to volunteer their time serving as a board member on the Har-Ber Meadow's Property Association Board of Directors. Board members will learn more about how our association functions and get a chance to have input on our great neighborhood's direction. By accepting a position, board members will be expected to attend monthly meetings, which usually run around two to three hours. Although not mandatory, additional time is needed to communicate with other board members and to serve on any committees of interest. Board members may be nominated or elected to perform additional duties with roles such as president or secretary.
We will be holding elections for two positions at our annual meeting in May. The format for these elections will be modified due to Covid-19 safety precautions. Additional details concerning this meeting will be released soon. We are still working out the details.
If you are interested in running for a position, please fill out the Candidate Form. You must be logged in to fill out this form.
In seasons past, residents of Har-Ber Meadows would sing Christmas Carols throughout the neighborhood. For 2020, COVID-19 has changed that, but not our spirit. Please enjoy this Christmas performance of Silent Night from last Monday night on Bernice's porch in Har-Ber Meadows. In the spirit of Bernice Young Jones (1905-2003), we thank you.
About the performers:
Vocalist Charity Ford has been singing since the first grade and served on the CLC (Christian Life Cathedral) Praise Team since 2008. Her family has lived in Har-Ber since 2015, married for 15 years, and has 2 boys (11 and 6 years old).
Tenor Sax Ryan Yumang is a 17-year-old junior at Har-Ber High School and a member of the Wildcat Band. He has been playing the saxophone for four years. "I love and appreciate all of the styles of music, especially Jazz. I have developed a love for the music, and that fuels my desire for more music. I've lived in Springdale for as long as I can remember, and am looking to perform as much as I can to gain experience."
The POA has engaged with Comprehensive Botanical Services to begin work on a meadow restoration project within Har-Ber Meadows. The location of this project is east of Ireland St., south of Har-Ber Ave. and north of Allie Frances Ave. It will encompass roughly four acres of green space that is currently turf grass.
This will be a multi-year project that will include several phases. The first phase is to remove invasive species of plants along both sides of the creek bed, including Bush Honeysuckle and Chinese Privet. The next phase will be the removal of the turf grass which will be an ongoing project throughout the rest of the year. After all of the turfgrass is removed, the area will be seeded with native grasses and wildflowers. Gradually, as the plants grow, spread and reseed themselves, we will be left with a low-maintenance meadow. We are also planning on planting more trees and shrubs along the creek, extending the "green zone" by about 30 feet.
In addition to the botanical changes, we have also installed several bluebird houses and we are looking at potentially adding bat boxes and martin houses as well. And, there will be a walking path so that residents can access the area.
There are numerous financial and environmental benefits to doing this project.
Turning this area into a wildflower meadow means that the POA will no longer need to pay for mowing.
Native grasses, plants, shrubs do a better job of filtering runoff water which helps clean the local watershed.
Creation of habitat and food sources for pollinators: Bees, Butterflies, Hummingbirds, etc.
Additional seed and insect sources will attract songbirds to the neighborhood.
We have been consulting with the Illinois River Watershed Partnership and the NWA Master Naturalists and we are confident that we have a good plan in place that will be a beautiful addition to Har-Ber Meadows.